Pressed Duck Is the Rich, Old Trend That's New Again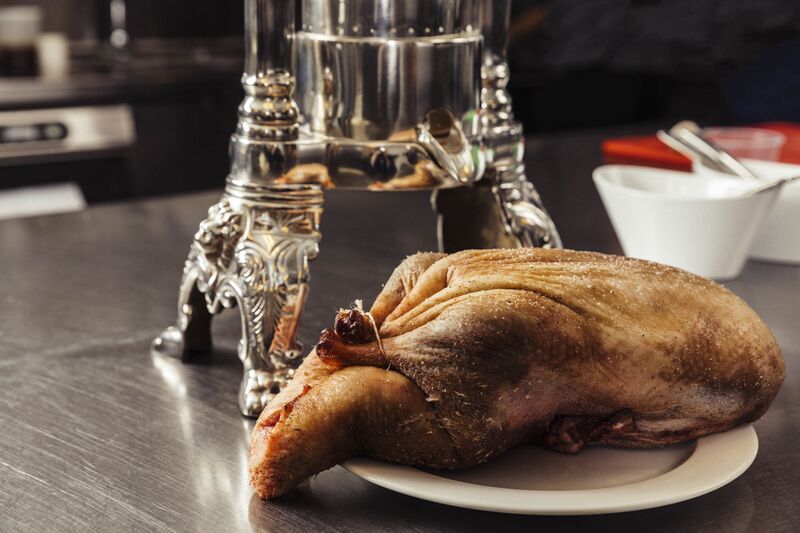 According to just about everybody, the future of dining in America can be summed up in two words: fast casual.
But before you imagine your world full of nothing but chicken tenders and kale caesar salads, I'd like to direct you to a contrary trend—the rise of old-fashioned cooking tools and methods, along with a focus on things that take time. Specifically, I'd like to introduce you to the duck press, a tool dating back to the 1880s that has surfaced at such top New York restaurants as Daniel, Per Se, La Grenouille, and Shun Lee Palace and is probably making a comeback at the reinvented Four Seasons, too.
Made famous in the 19th century by the grandest of grand restaurants, La Tour d'Argentin Paris, the recipe for pressed duck calls for essentially one ingredient—duck, duh—and one key piece of equipment.